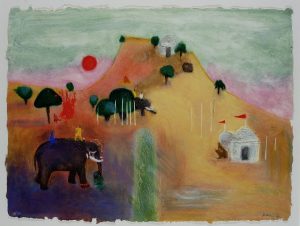 Anthony Fry: A Retrospective
March 24th – May 7th
The first museum retrospective of the painter Anthony Fry, showcasing his colourful pieces, inspired by travel.
Fry was an artist who lived and worked near Bath for sixty years but who made pictures that expressed his principal inspiration of travel. His early work, dominated by dancing figures, reflects the landscape of Tuscany. From the late 1980s his painting is characterised by strong, intense colour, influenced by the landscapes and culture of India, Morocco and the Sahara Desert, and Andalucía.
Exhibition – The Holbourne Museum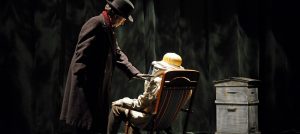 Sherlock Holmes: The Final Curtain
April 25th – May 5th
The World Premiere production of Sherlock Holmes: The Final Curtain opens in Bath starring Robert Powell and Liza Goddard. Chilling, gripping and filled with unforeseen twists and revelations, this new thriller has been commissioned by Theatre Royal Bath from award-winning dramatist Simon Reade, previously Literary Manager at the Royal Shakespeare Company.
Theatre Royal Bath, Sawclose, Bath BA1 1ET. Box Office: 01225 448844
Women's Suffrage 100: Freedom & Fight in Bath
February 10th 2018 – January 1st 2019
Pioneering Bath women are celebrated at No. 1 Royal Crescent, MoBA, the Herschel Museum and Beckford's Tower.
What would the 18th century founder of the Bluestocking Society talk to a 20th century Bath suffragette about? What role did women play in saving and restoring the city of Bath? To mark the centenary of women getting the vote and being able to stand for parliament we present a new performance in a salon at No.1 Royal Crescent where Elizabeth Monatagu and Mary Blathwayt discuss the politics and protest of their day.  Experience their discussions and then explore the more recent history of women and protest through the story of the campaigning women of Bath Preservation Trust.
No.1 Royal Crescent, Bath, BA12LR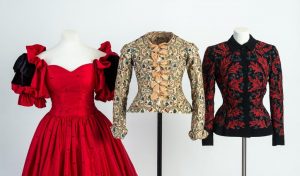 A History of Fashion in 100 Objects
March 19th 2018 – January 1st 2019
This exhibition celebrates fashion throughout history, from the 1500s to the present day
A History of Fashion in 100 Objects is a major exhibition celebrating fashion from the 1600s to the present day. Showcasing 100 star objects drawn from the Fashion Museum's world-class collection, these displays give visitors an instant insight into the era-defining outfits and headline pieces that have shaped our wardrobes over the past 400 years.
The Fashion Museum, Bath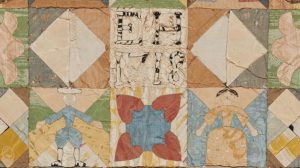 1718 Silk Patchwork Coverlet
10th April – 29th July
The oldest quilt in existence the patchwork coverlet will be displayed at the American Museum to mark its 300th anniversary.
The American Museum is proud to display the oldest known, and date inscribed, patchwork coverlet in Britain. Made in 1718, long before the United States existed, the coverlet will be joining the Museum's own world renowned textile collection this year to celebrate the coverlet's 300 birthday.
The American Museum, Bath