With over 400 restaurants in Bath, you won't struggle to find somewhere to eat out when visiting the city. We've narrowed the list down to what we believe are the tastiest in town.
Menu Gordon Jones:
Menu Gordon Jones is all about amazing food, with an element of surprise. All Chef's menus are seasonal, locally sourced and offer real value for money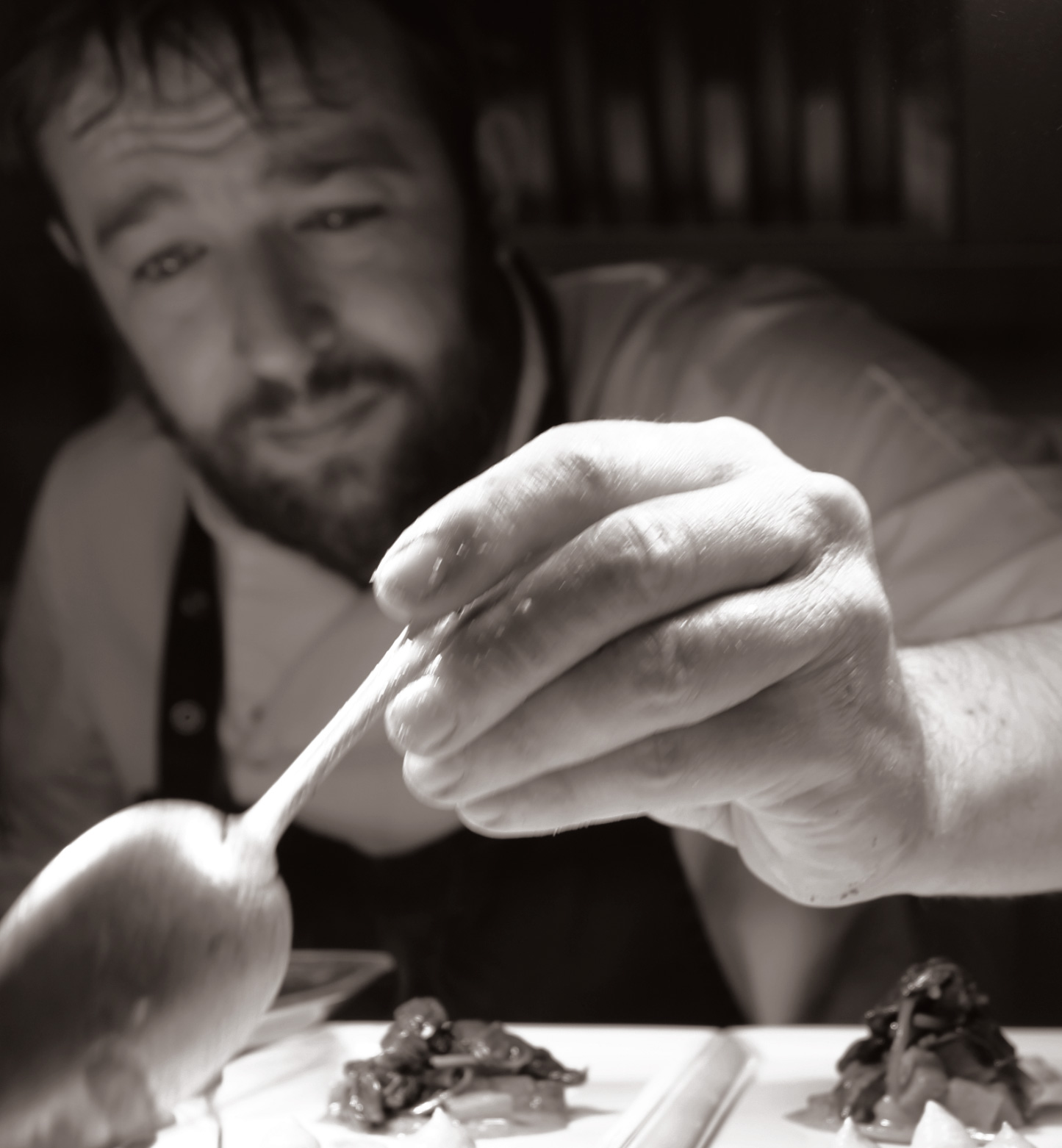 We only run a surprise tasting menu, decided by Gordon Jones, from which you will experience contrasting flavours, textures and temperatures with English, Indian and Asian influences. You can also choose to do our wine flight which is chosen to complement each course and ensure you don't have to make any decisions, just sit back and enjoy the experience. With only 10 tables, covers are limited.  Reservations for Friday and Saturday evenings often require advance notice although if you really want to dine sooner join for lunch or a mid-week dinner.



M
The Canary Gin Bar
Calling all Gin lovers! This funky little place offers over 230 gins as well as their Cocktails of Gin Austen menu. The Distiller's Bar is upstairs and offers over 40 gins as well as more classic cocktails. 
Ponte Vecchio
Bath's most famous view is right in front of this bustling contemporary Italian restaurant. Prepare yourself for gorgeous food, music, (live jazz every Friday) views of Bath – not to mention the genuinely warm & friendly service from the staff.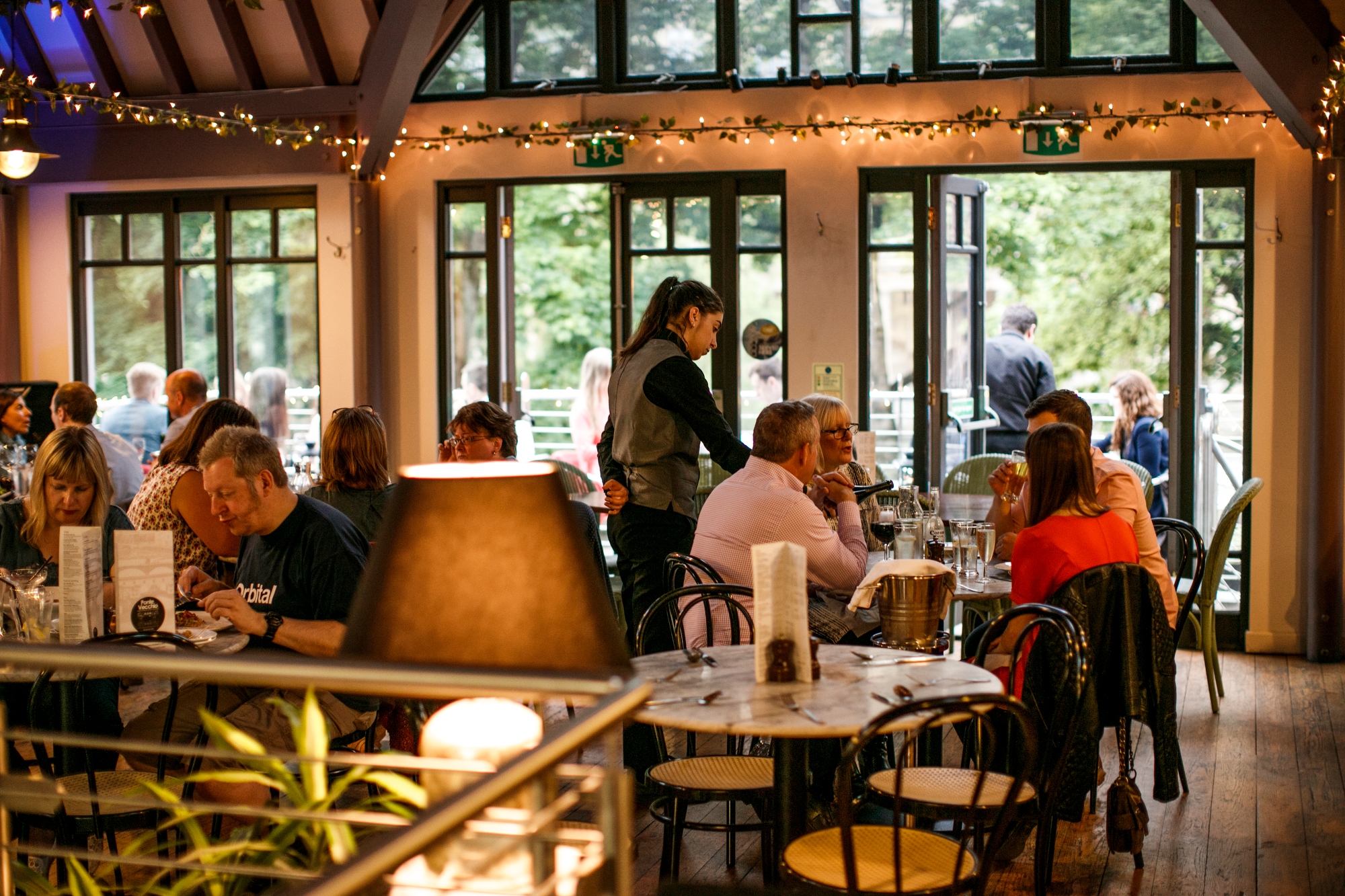 Ponte Vecchio restaurant is set in possibly Baths most scenic eating location next to the world famous Pulteney Bridge and river Avon.
We serve the best of Italian cuisine in our elegant dining area or maybe a coffee, beer or cocktail on our veranda or outdoor terrace.
Choose from our varied menu and enjoy an authentic freshly made pizza, a plate of fresh pasta or perhaps a succulent steak. All this and more, plus a daily selection of special dishes.
Our wine list contains a varied and interesting selection of the very best of Italian wines specially chosen by ourselves to give great value for money together with outstanding quality. Also chilled Italian lager, Czech beer, West Country cider, soft drinks and of course delicious coffees either served from the bar or to accompany your meal.
We are always happy to help with planning that special celebration whether a Birthday, Anniversary, or any other special occasion. Just talk to us and let us advise on how to make your important day very special.

http://www.pontevecchiobath.com/
Opium
Boutique watering hole with pan-historical decor offering an extensive beer and cocktail menu.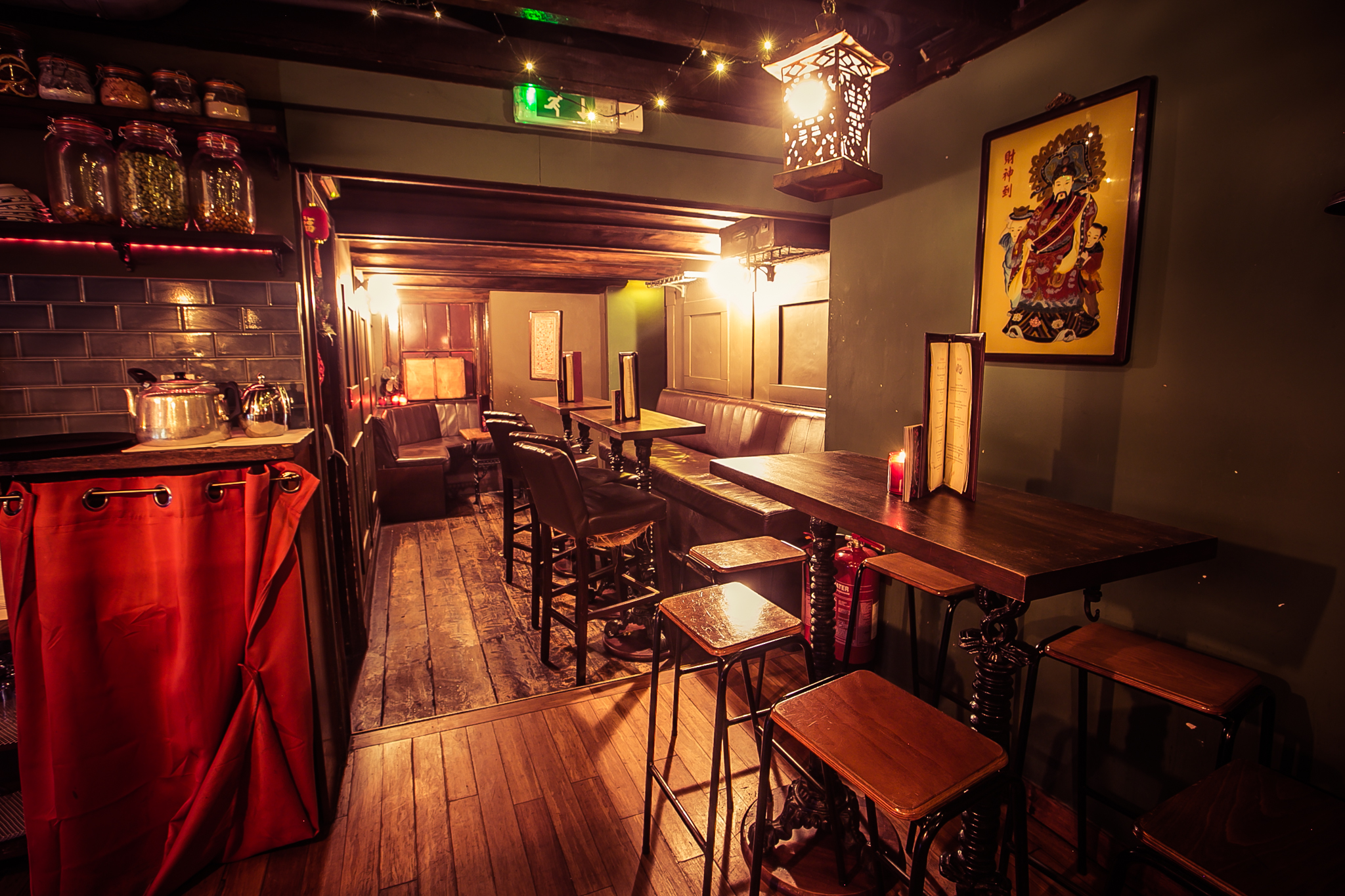 A vintage and curious cocktail bar found in some of Bath's unique vaults; we're in the heart of this World Heritage City. A quirky and delightful secret for the lucky few that venture to find it, Opium is tucked away under the landmark Pulteney Bridge much like the old Laudanum and Opiate dens of the Victorian era. The bar is stocked with a wide range of International beers and spirits and staffed by bartenders who can mix and concoct these ingredients into the most wondrous (and affordable) cocktails you've ever indulged in. It's easy to imagine yourself in the company of Sherlock Holmes, H.G Wells, Janis Joplin or William Burroughs as you sip your perfectly made cocktail. £5 for any cocktail Tues-Thurs , Friday until 8 pm.Check out the secret room for parties. 

http://www.opiumbars.com/
The Scallop Shell
Colourful distressed furniture fills this wood-dominated venue specialising in fish and seafood.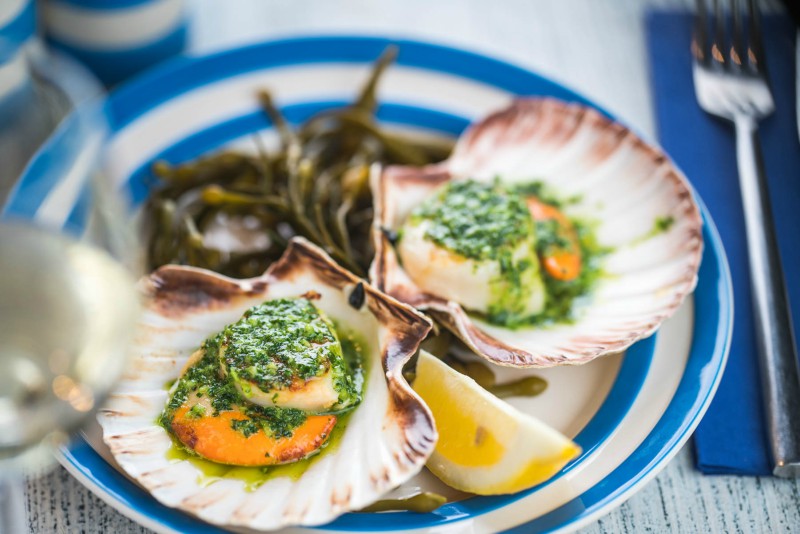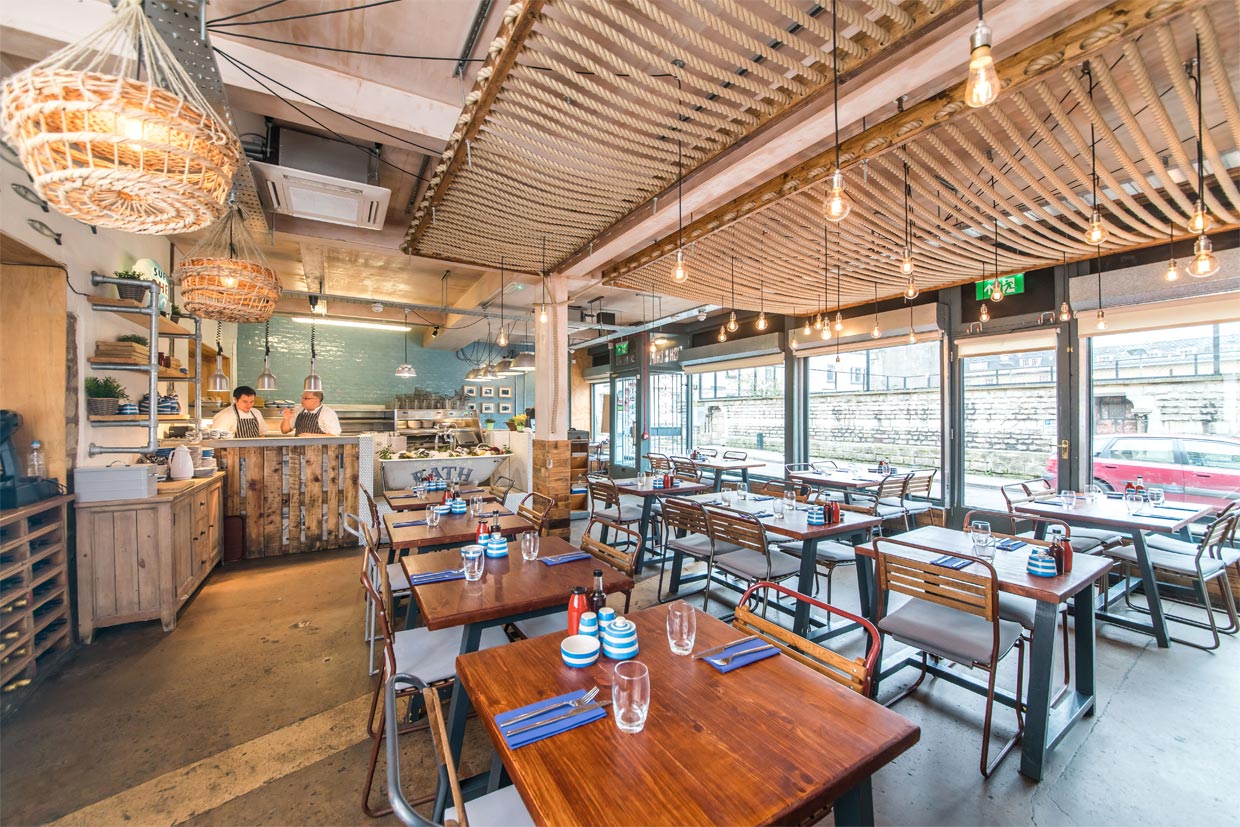 The Scallop Shell is an award winning fish and chip restaurant and seafood grill in Bath. We serve up traditional favourites like lightly battered, flaky cod and haddock and seasonal delights from the early morning coastal markets. Our chips are peeled and freshly cut from the best seasonal spuds and prepared daily for you in our beautiful spud room.
The Scallop Shell is driven by a passion for seafood from Garry Rosser, who returned to the city where his career as a chef began when he opened the Scallop Shell in 2015. Now occupying two floors and a beautiful terrace, The Scallop Shell is open for lunch and dinner.

https://www.thescallopshell.co.uk/
The Dark Horse
Subterranean cocktail den with a seasonal menu focusing on fresh & local ingredients. Hi-def sound system, handmade furniture and eclectic antiques. Voted top 4 best new cocktail bars in the world by Tales Of The Cocktail 2016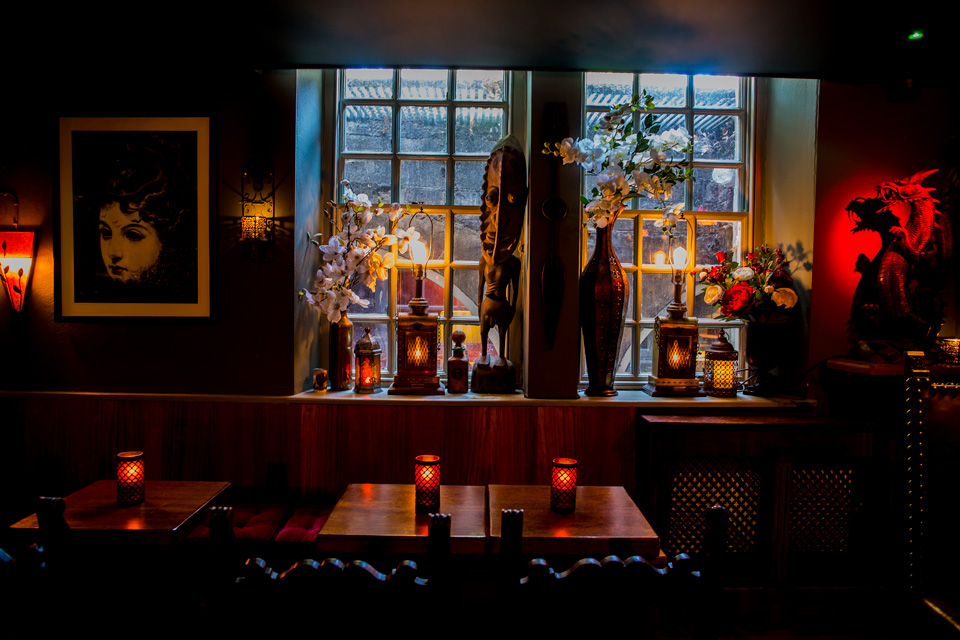 This bar has been built from the ground up by friends, family, and my own hands. Our goal has been to create a space that is welcoming and relaxed, with the highest level of both drinks and service you will find in any bar anywhere in the world.
The menu is compiled of local products and ingredients wherever possible. We use many English wines, liqueurs and spirits, and all of our beers are from the South-West. All fruit and herbs are from as close to Bath as possible, and many are actually foraged from the lush and bountiful hills that surround this fine city.

http://darkhorsebar.co.uk/
Tagine Zhor
Traditional dishes and light bites in a Moroccan restaurant with eastern lamps and a shisha terrace.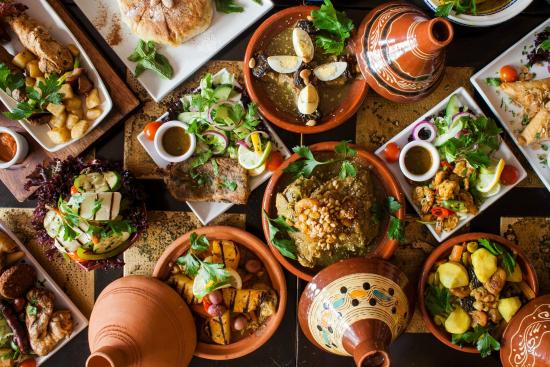 Tagine Zhor, formerly known as Café du Globe prides itself in authentic Moroccan cuisine. Long standing owner Mostafa Benjelloun, was born in Casablanca and has deep family roots in Fez the "capital of Moroccan cooking". Since opening in 2000 the restaurant has developed a prestigious reputation for its individual relaxed atmosphere and excellent dishes.

https://www.taginezhor.co.uk/
Sub 13
Stylish cellar bar, with intimate spaces and a courtyard, serving cocktails, champagnes and spirits.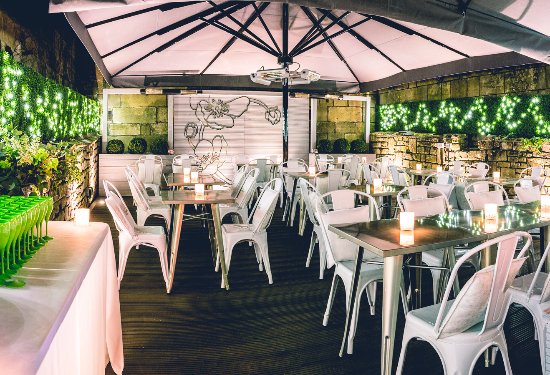 We've earned a reputation as one of the best bars in Bath. Set over three floors from our main ground floor cocktail bar and gin bar, with cocktail making classes, gin masterclasses, parties in the vaults, spacious sunny terrace, and DJs keeping everyone dancing until late – even our 3am closing time is starting to feel too early.

https://sub13.net/
Raphaels
Brasserie/bistro with dark wooden floors and soft lighting, serving modern takes on French classics.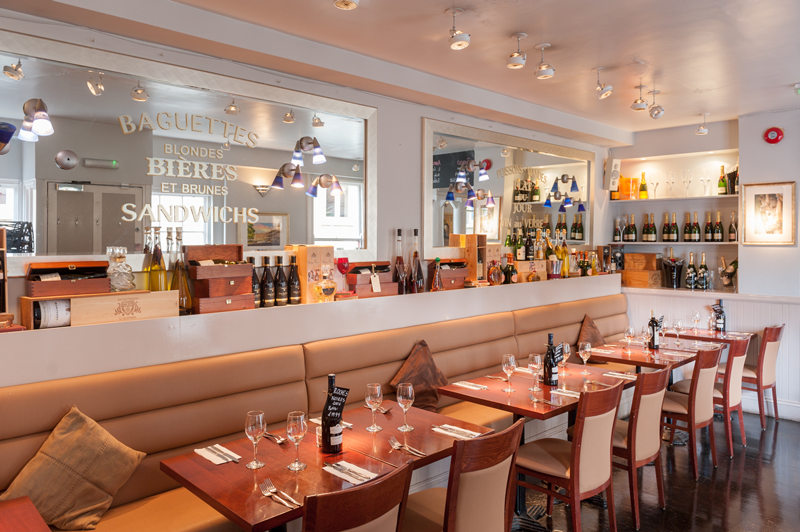 BEST MODERN EUROPEAN
RESTAURANT 2017
The friendly and professional staff welcome you warmly, whether you area visitor to the city or one of the regular clientele, many of whom have become good friends over the years.
Raphael has a cosy atmosphere and exquisite food, perfect for leisurely lunches, pre-theatre dining and intimate meals for two, the ideal place for any occasion.

http://www.raphaelrestaurant.co.uk
Adventure Cafe
Family-friendly venue open from breakfast, with a full dinner menu including steak and pizza.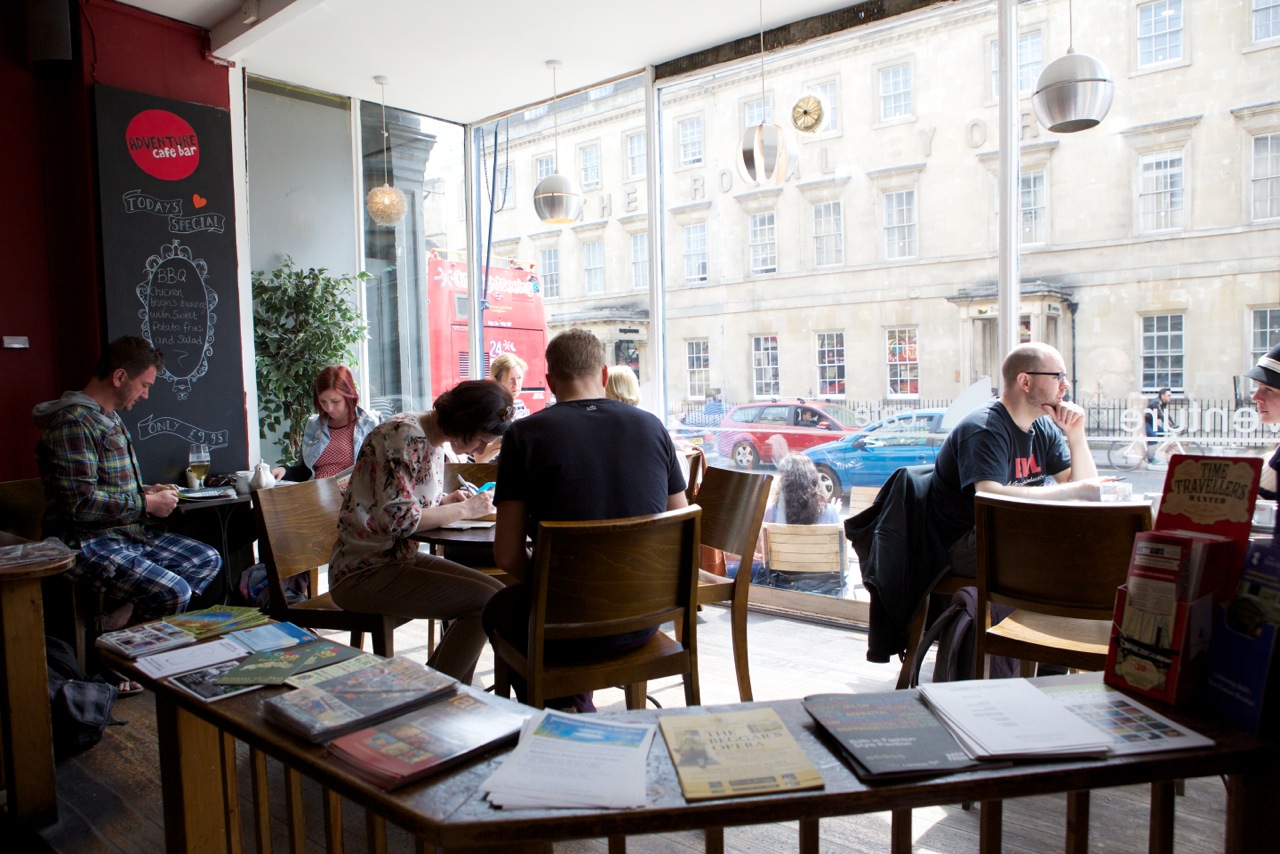 WELCOME TO ADVENTURE.Located on George Street in the centre of the world heritage city of Bath, Adventure Cafe is a fantastic place to relax and unwind.
We serve triple certified organic coffee and also have a fully licensed bar offering a selection of wines, beers and cocktails throughout the day and evening.

BREAKFAST, LUNCH AND DINNER.We offer hangover soaking breakfasts until 12 noon along with energy filled fruit and yoghurt smoothies and luxury ice-cream milkshakes.
Freshly made gourmet sandwiches, paninis, soup and salads for lunch, plus a full dinner menu including a wide range of delicious pizzas, homemade  gourmet burgers and more.

http://www.adventurecafebar.co.uk/