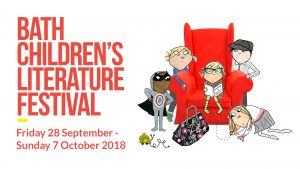 Bath Children's Literature Festival 2018 – Europe's largest dedicated children's literature festival takes place Friday 28 September – Sunday 7 October.
The Bath Children's Literature Festival, the largest dedicated children's literature festival in Europe, always offers a vibrant array of talks and activities for children with a dedicated young adult (YA) programme, and this year is no exception.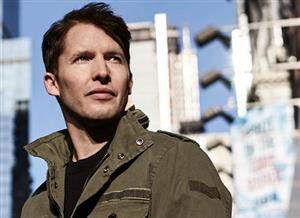 New for 2018, Bath Racecourse will be playing host to a celebration of the city of Bath during the Bath Cup Festival weekend.
The inaugural Bath Cup Festival, will feature a big money race for the coveted Bath Cup, which will start as the modern era of the traditional Somersetshire Stakes. The festival weekend will be a real celebration for the city of Bath and the successes of the people that live here and in the surrounding areas.
With top class racing and a headline live music performance by James Blunt on 'Cup Day', it's a raceday not to be missed.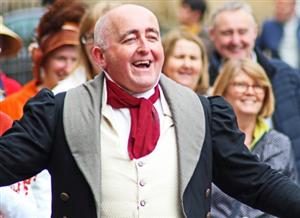 September 2018
Back by popular demand! The award-winning Natural Theatre Company return to the streets of Bath with their highly entertaining promenade, wittily exploring the literary life, creative ideas and adventures of Jane Austen. Austen's apocryphal Undone is her lost first novel (well, it could be…) Containing original attempts of many of her celebrated characters and ideas, this is a fabulous melange of Austen favourites – with a hilarious twist. Experience the novel first hand as it comes to life in the passages and parades of Austen's Bath with duels, romance and scandal guaranteed!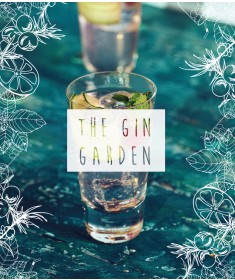 Join us at the Holburne Museum for the inaugural Gin Garden! An opportunity to taste and discuss a wide range of exceptional artisanal and batch gins from around Britain. We will be collaborating with the Holburne Museum to showcase some of the wonderful Gins now available at Great Western Wine.
This is your chance to meet the creators, movers and shakers, whom will be pouring their exceptional Gins for your enjoyment as well as helping you find your perfect G&T….!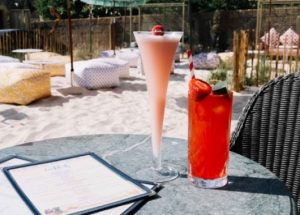 Feel the sand between your toes and have cocktails and a relaxed bite to eat with totally tropical vibes At The County Hotel.
Come and experience cool cocktails, sand between your
toes and a totally tropical vibe at Bath's first beach bar!
Bar open 10am-10.30pm (11pm on Friday & Saturday)
Food served 12noon-9pm, with a beach BBQ
5-9pm on Friday & Saturday, 1-5pm on Sunday